How to host a veggie BBQ your carnivore friends won't hate
Let's talk veggie BBQ ideas! The world has become increasingly enamoured with vegetarianism. Now, you'll have no trouble going out for dinner and finding a whole host of meat-free options to choose from.
However, one area that has somewhat resisted the warm embrace of the veggies is the BBQ. Your average BBQ hasn't moved on much from chucking huge slabs of meat onto the grill. Well, we're here to tell you that there's so much scope in a veggie BBQ.
Here are a whole bunch of delicious meat-free recipes that will make even your carnivore mates forget there's not a steak in sight.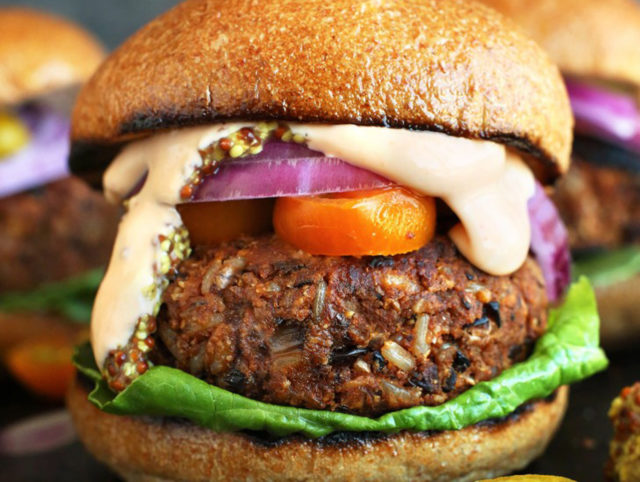 (minimalistbaker.com)
Just because you're having a veggie BBQ doesn't mean you have to miss out on all your favourites. Instead, they'll just have to be a little bit different to the dishes you're used to.
With ingredients including brown rice, walnuts and black beans, this burger definitely won't leave you hungry – it's as meaty as you can get (without the meat, that is).
Unlike a lot of veggie recipes, it also doesn't have a million ingredients, and can be chucked on the barbie just like its meat counterpart. Easy.
Garlic mushrooms with a balsamic reduction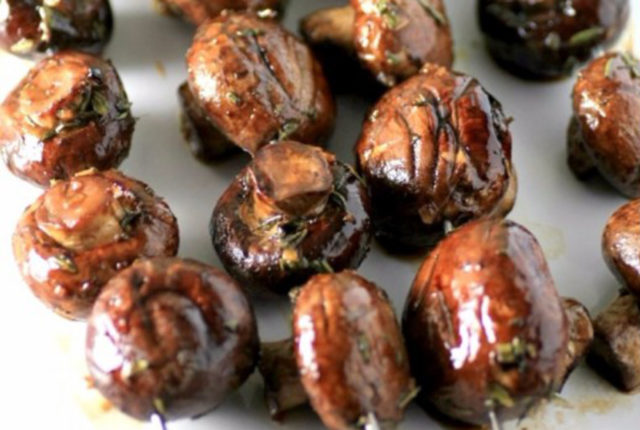 These mushrooms look and taste way fancier than the effort required in making them. All you have to do is marinate the mushrooms in the mixture then BBQ them on skewers – the perfect accompaniment to your veggie feast.
Food blogger Tara Noland, who created the recipe, says: "Lots of garlic and fresh herbs are the key for these stunning mushrooms, plus a good balsamic reduction adds the right sweetness and the stunning colour. BBQing them maintains their natural juiciness."
That sounds pretty good to us.
Grilled corn with basil butter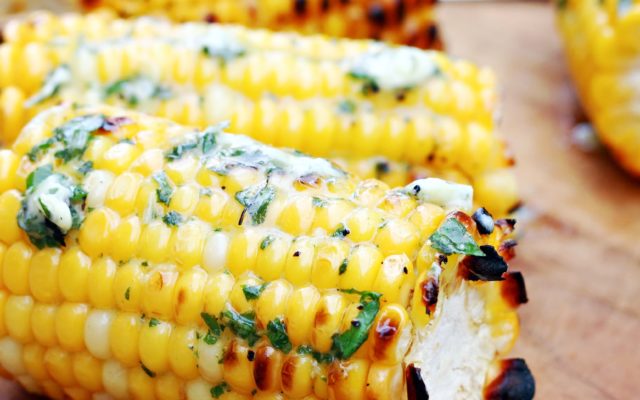 Who would've thought that you could pimp your corn with just basil, garlic and seasoning?
Well, this grilled corn with basil butter takes it to the next level – with just these ingredients. The only real effort you have to go to is turning the corn every so often on the BBQ but, judging by how it looks, that will be an absolute treat to do!
Pulled sweet potato sandwiches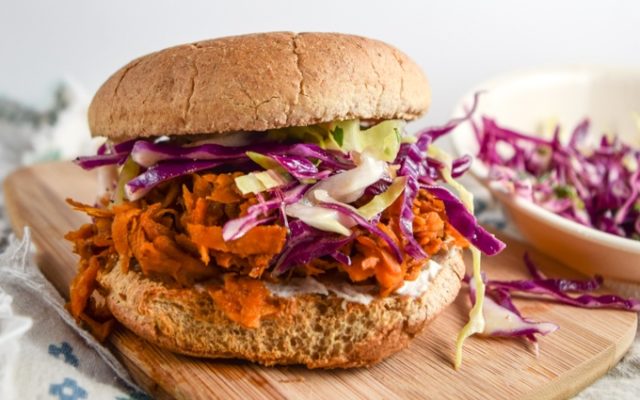 Yes, you read that correctly: BBQ pulled sweet potato sandwiches. If some of your meat-loving friends feel unable to give up their carnivore ways due to an enduring love of pulled pork, this might just tempt them away.
All you do is grate the sweet potato, add the BBQ sauce and fry it up. Easy as anything, but be warned: things will get messy. Make sure you're armed with napkins so you can really get stuck into the sandwiches worry-free.
We definitely recommend pairing it with Yup, it's Vegan's recipe for cultured cashew cream cheese.
Roasted beetroot salad with feta and couscous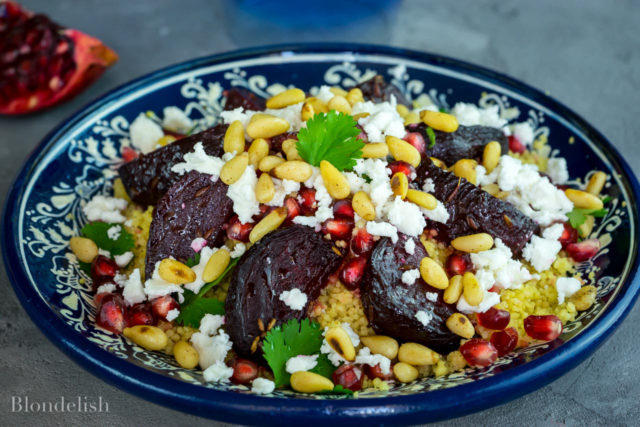 In order to have a proper BBQ you can't just think about what you're throwing onto the grill. Salads are also key to any successful soiree, but just because they're a side doesn't mean they must be boring.
Instead, opt for this tasty roasted beetroot salad with feta and couscous, which has enough fun stuff in it to make you forget it's a salad.
You can also make it in advance, so your attention can be on the grill when your friends arrive.
And don't forget: beer is vegetarian, and loved by meat-eaters and veggies alike.
What did you think of these veggie BBQ ideas?